News and events

News

2020.03.05, 3rd generation of Dinesen gets a taste of the family business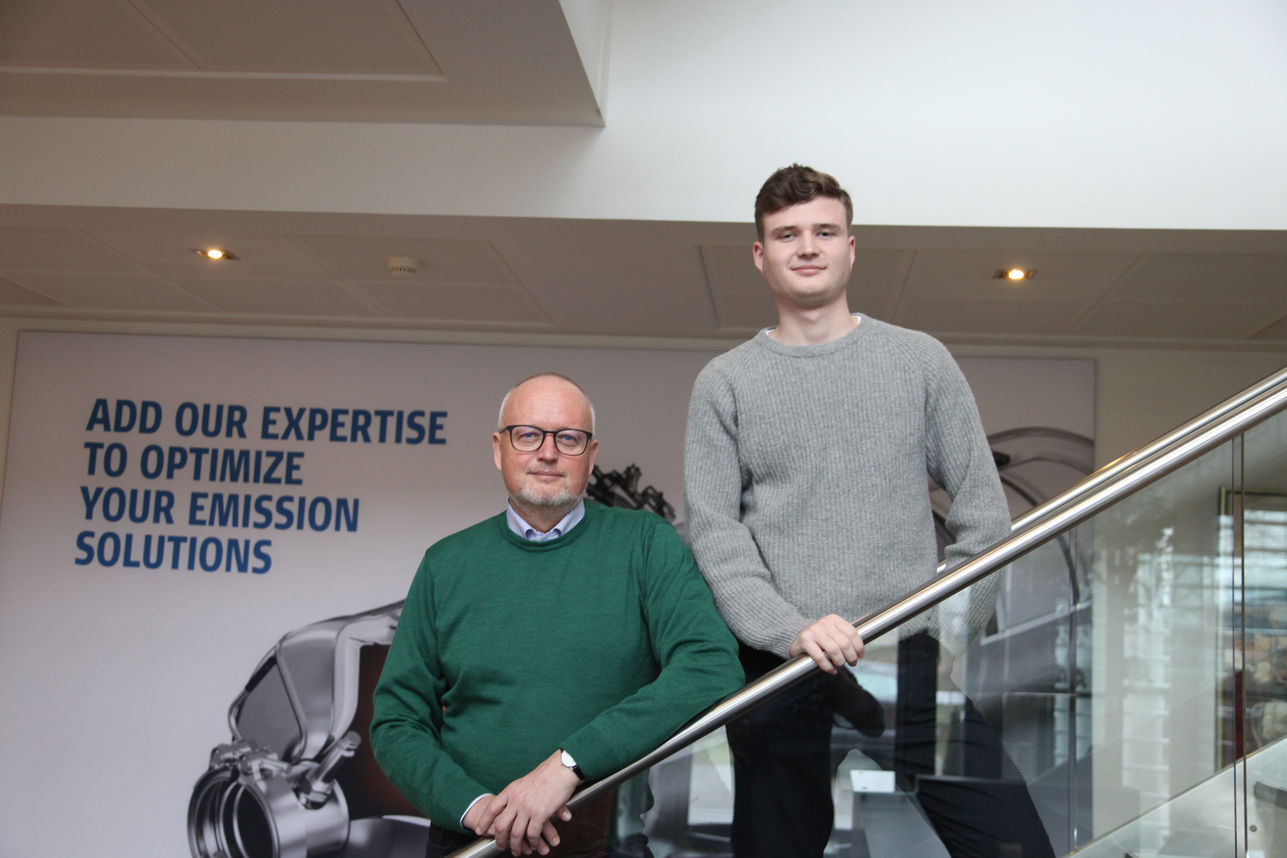 3rd generation of Dinesen gets a taste of the family business
In the autumn, 20-year-old Gustav Dinesen, son of Dinex CEO Torben Dinesen, was given a new perspective on his father's company through a temporary position at Dinex. Thus, he became the third generation of Dinesens in the company.
In 1990, current Dinex CEO Torben Dinesen walked through the doors of his father's company for the first time, as a newly minted product coordinator. 30 years later, Torben Dinesen's youngest son, Gustav Dinesen, has also been given the opportunity to sample the family business.

In the latter half of 2019, 20-year-old Gustav Dinesen was part of the Dinex marketing team. Amongst other things, he was involved in the development of the new Dinex webshop for the after-sales market, launched in the European market at the turn of the year and introduced to US customers later this spring.

"It has been an excellent opportunity to get to know the business better. Of course, I've been used to hearing about the company at home, but I think that I can contribute with more perspectives now. It has also given me a better understanding of what my father is talking about," Gustav Dinesen says after working with, amongst other things, the content for the new website in the Content Management System (CMS), as well as optimisation of master data.
There will always be a pressure of expectation
Torben Dinesen's parents, Jørgen and Grethe Dinesen founded Dinex in 1982. As the 2nd generation of owner-managers, he knows that when you enter the company as the CEO's son, a certain pressure of expectation may soon follow — even if, as in this case, it is only for a short period of time.

"Entering a company as the boss' son is always a bit difficult. However, Gustav has done a fantastic job of navigating that, and I sense that he had a good understanding of the fact that there are just some things you do not share at home," says Torben Dinesen, who has been delighted with his son's interest in the company.

"We talk about a lot of other things by the kitchen table at home. But of course, Dinex is a big part of my life, so giving him a sense of the company and perhaps some input in terms of the direction he can go in has been exciting."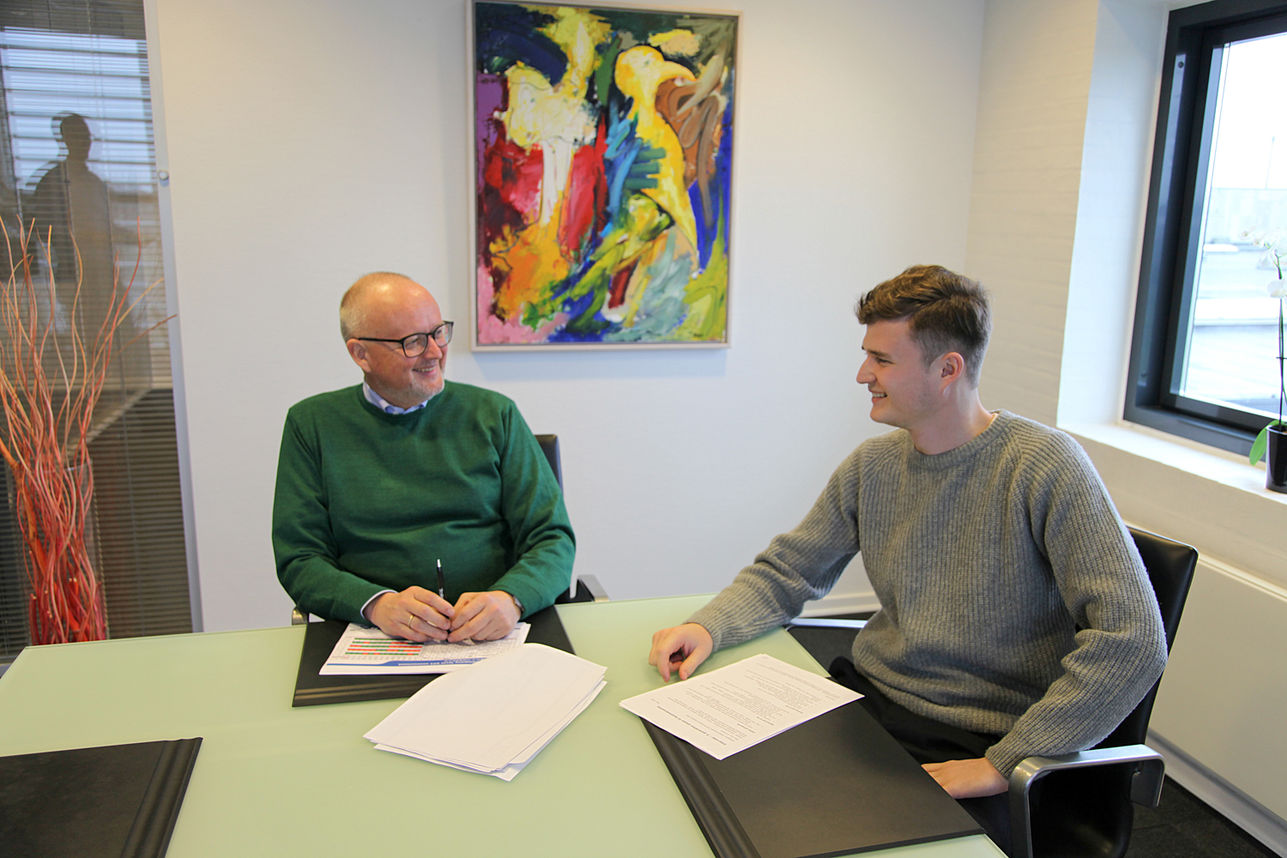 You must choose your own path
In addition to Gustav, Torben Dinesen has another son, Simon, who is studying IT and communications in Aarhus. Simon also worked for Dinex after school for a while. When Torben Dinesen looks into the future, he could easily envisage both his sons working for the family business, but not at all costs.

"They need to choose their own path. Like I did. My parents never pushed me – I wanted to become part of Dinex. So, I am very much in favour of people choosing their own paths, and being allowed to change direction along the way."

Whether Gustav Dinesen chooses to walk in his father's footsteps in one way or another remains to be seen. First, he will venture out to see the world before student life calls.
​​​​​​​
The new Dinex webshop also got off to a flying start. A few weeks after its launch, we have succeeded in moving 50% of the aftermarket revenue through the webshop, and in time it will have over 5,000 users.