News and events

News Aftermarket
Dinex joins forces with GENNext HD University
While the world is adjusting with the COVID-19 situation, Dinex US is falling back on what we do best; Education, training and being there for our customers.​​​​​​​
Covid-19 situation up-date
In regard to the Covid-19 situation, we reach out to you and hope for your understanding that Dinex like most other responsible companies have implemented increased focus on the safety of our employees and customers, by following local rules by local governments keeping the employees not direct in production and at home as much as possible.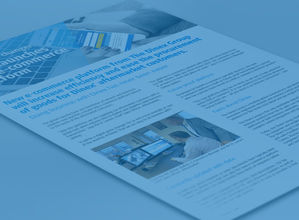 Dinex launches new e-commerce platform
New e-commerce platform from The Dinex Group will increase efficiency and ease the procurement of goods for Dinex' aftermarket customers.
​​​​​​​Doing business with Dinex has never been easier.
Dinex has experienced a fantastic growth for the exhaust business in 2019 according to our strategy. The growth is caused by hard work and a clear strategy to secure the continuously success for us and our customers, and the new 2021-2023 strategy is also settled for the continuously success.
Dinex strives to be the world's leading supplier of exhaust systems and emission technology for the Aftermarket and the OEMs, and being awarded as "Supplier of the Year 2018" at the Temot International Gala in Barcelona, within our core competence area: "Commercial Vehicles", Dinex' focus on Customer Satisfaction pays off.