News and Events

News

2019.09.16, Dinex expand their activities to India
Dinex expand their activities to India
Today, Dinex is already a well-established global exhaust and emission technology supplier, serving major On- and Off-Road customers with key solutions for meeting the highest emission regulations.
As a part of the strategy Dinex has now established a joint venture agreement with Canadian based Active Exhaust, and it´s corporation partner in India, Chromewell Engineering.
Active-Chromewell is already established with a facility in Pune, mainly serving the off-road segment with exhaust systems. Amongst other, Active-Chromewell serve global OEM's with products from their large site located in India.
India is like rest of the world, implementing still tougher emission norms to protect the environment. The off-road sector will from January 2020 be regulated by Tier IV Final, and from January 2024, Stage V emission norm will come into place. Dinex is joining partnership with Active-Chromewell, bringing core competences within coating and substrate technologies, as well as mass production, with proven track-record for full Tier IV Final and V compliance. This forms a powerful partnership, to serve the local customers with complete solutions, from a one-stop source.
"In our journey towards being a global player within our industry, India is very important market, with a significant volume, and expected growth looking ahead. As examples,
the nearby production of tractors is approx. 1 million vehicles per year, and within on-road, India is expected to grow towards year 2024 up to 500.000 vehicles per year.
Being present locally is very important, both based on customer demand for reduced lead-time, but also to ensure competitiveness in the local market," says the CEO of Dinex, Torben Dinesen.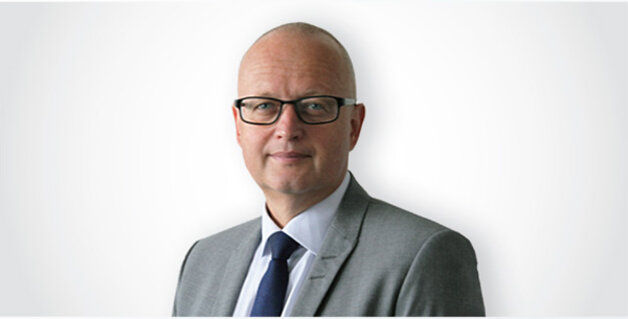 The plan is to be ready to start coating of catalysts in India in 2020. The Coating equipment will be modern, automated, and highly advanced, to cope with the customers high expectations for quality, capacity, and competitiveness.
Dinex develops and produces exhaust and
emission solutions for OEM suppliers of trucks and
construction machinery throughout the world as
well as spare parts and exhaust systems for
installation on heavy vehicles. Today, Dinex employs
over 1,600 employees in 15 countries and a global
production setup in the USA, China, Russia, Europe,
and soon also India.