News and Events

News

2023.04, 10 PPM! … That's 1 out of every 100.000 parts delivered!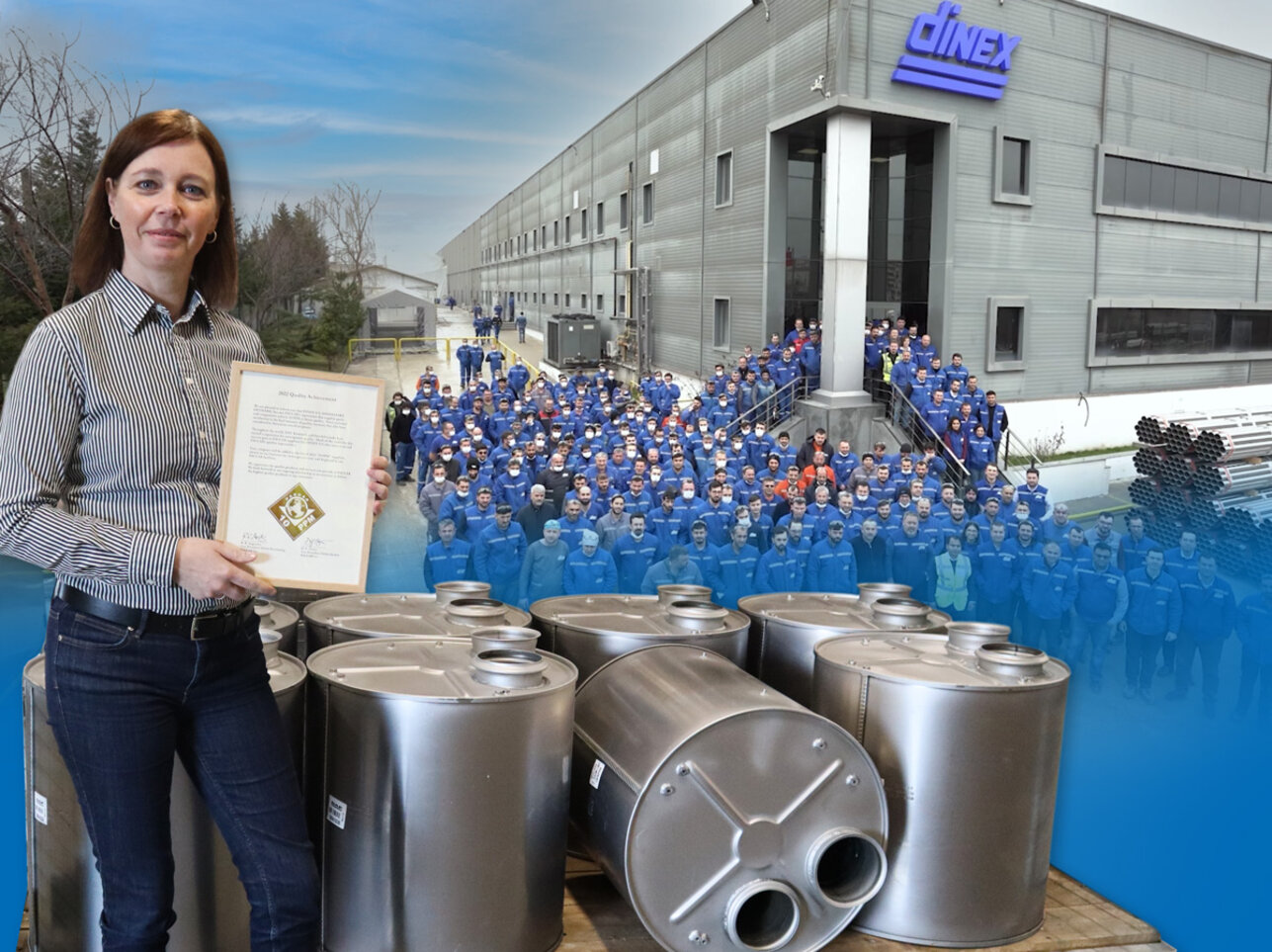 10 PPM! … That's 1 out of every 100.000 parts delivered!
This is the 4th customer quality recognition for Dinex this year, and we are just as proud of each and every one. This time it is our valued customer PACCAR who has honored us with this "2022 Quality Achievement" certificate, here presented by Sales Director, Europe Christina Jørgensen.
The certificate is given to suppliers who delivers a consistently high level of quality, proven by a PPM level of no more than 10 for both line-rejects and field-incidents (warranty cases).
The history of Dinex and Paccar goes back a long time. For more than 15 years we have had the pleasure of supplying DAF Trucks NV with an extensive range of full system exhaust spare parts. General Manager Özgür Adıgüzel, Quality Manager Onur ZAMBAK and all of their 600 colleagues in Dinex Turkey is everyday living the same Dinex Code as all of our global operations, by putting customer quality and values first.
How can we help you? Find your closest Dinex contacts HERE, and reach out to our local teams for more information.