News and Events

News

2020.05.15, Full AfterTreatment System Approach
Full AfterTreatment System Approach
puts Dinex China on a growth trajectory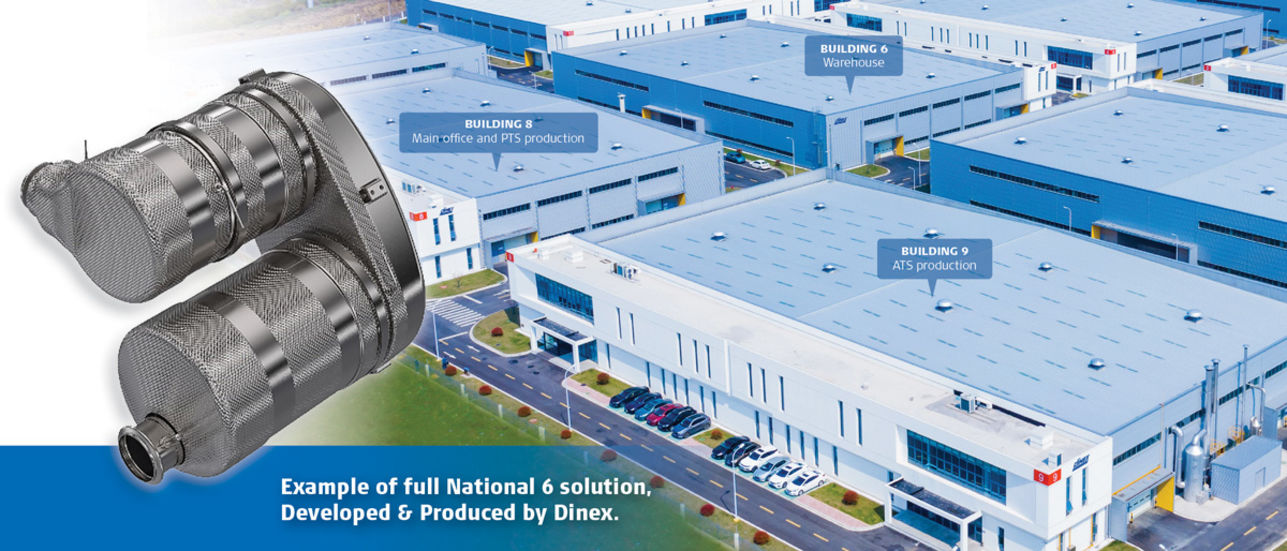 Dinex continues its growth trajectory by winning two new Diesel aftertreatment systems (ATS) projects with Dongfeng Commercial Vehicles, one of the biggest Chinese OEMs. Dinex will supply full ATS systems suitable for China CN6 regulations for two medium duty engine platforms.

Dinex is already a supplier of CN5 systems to the OEM for HD engine platforms. Being nominated for new projects further strengthens our relationship with the OEM and also illustrates the trust our customers have on our high performance and costeffective products.

Dinex established a wholly owned company in China in 2011 and ever since has seen substantial growth. With aim to be the leading supplier of exhaust aftertreatment systems to the Chinese OEMs in commercial vehicle and off-road segments, Dinex expanded the production facility and relocated to an ultra-modern facility within GLP industrial park in Xinbei, Changzhou in the Jiangsu province. The industrial park is already home to more than 50 fortune 500 enterprises.

The catalyst coating will be done at the ultra modern, best in class coating lines in Dinex China facility, which is based on AI / Industry 4.0 concepts, canning assembly will be done at
Dinex Tongda Emission Solution Co. Ltd. (Dinex Joint Venture) The current capacity of the coating lines is 250,000 pcs/year, but can be extended further.

While the catalyst coating lines in the new facility went into serial production already in Q4/2019, the start of production for the new projects is planned for Q2/2021.
Dinex in-house advanced catalyst coating technologies have shown emissions conversion performance well above both the regulatory and customer defined engineering targets. The canning design, conceptualized at Dinex HQ, offers modularity and high flexibility in installation orientation.

Want to learn more? Don't hesitate to reach out to our CSO Mr. Lennart Rasmussen or our President for Dinex China Ms. Ying Hou.