News and Events

News

2021.11, CleanTech jobs are meaningful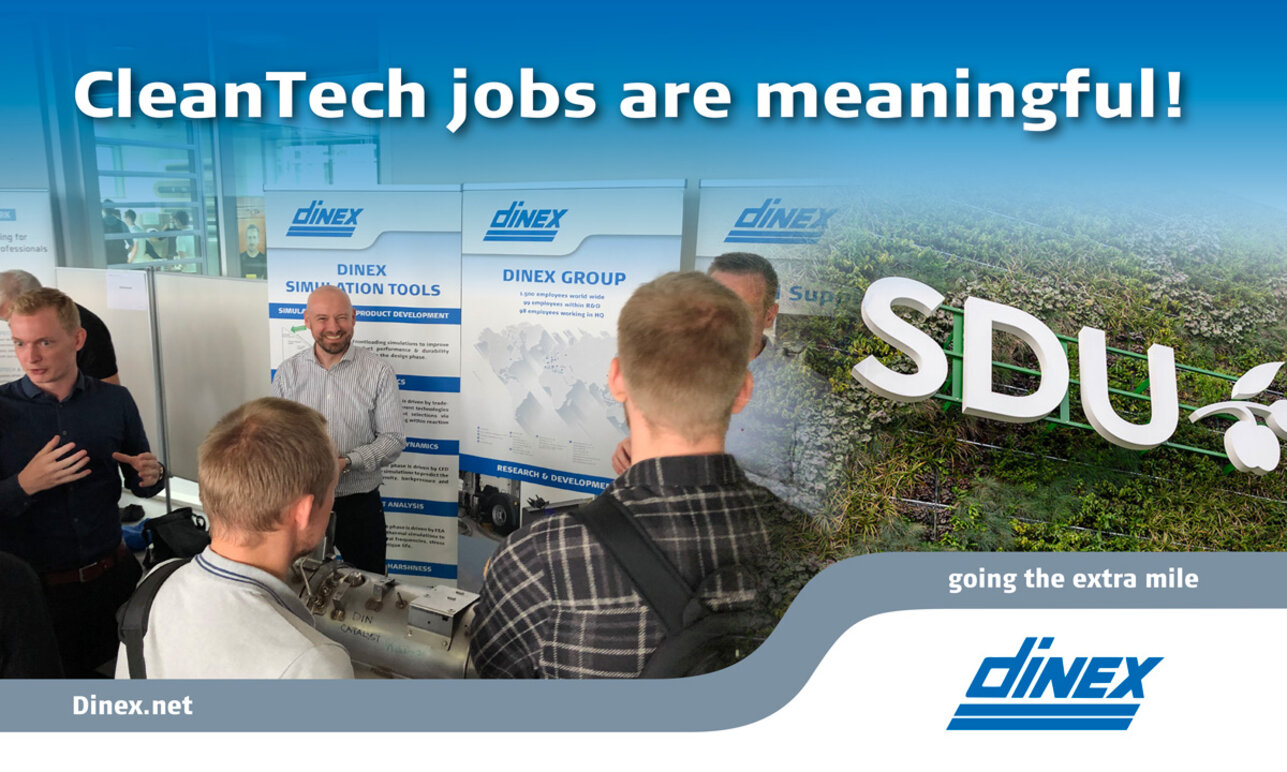 CleanTech jobs are meaningful, and calls for competences and fresh ideas to make a difference!
Throughout the past 10 years, Dinex has hosted hundreds of interns and students over the last 40 years; Many of whom we today count among our colleagues.
To keep it this way we are always active at Universities and Schools were last week at the University of Southern Denmark (SDU) Project and Internship Day. Great to meet all the spiring new minds of the future generation – we look forward to work with you all.