News and Events

News

CSO newsletter - February 2021

Dinex starts 2021 with full speed ahead!
Despite COVID-19 we kept on introducing new market leading Euro 6 and EPA exhaust parts all the way through 2020 for both the European and North American aftermarket - along with our extended 3 year warranty.

With 2021 we are looking forward to yet another year of full speed ahead, and to expand our service level and portfolio for an even greater partnership with our customers.
Dinex releases game changing OneBox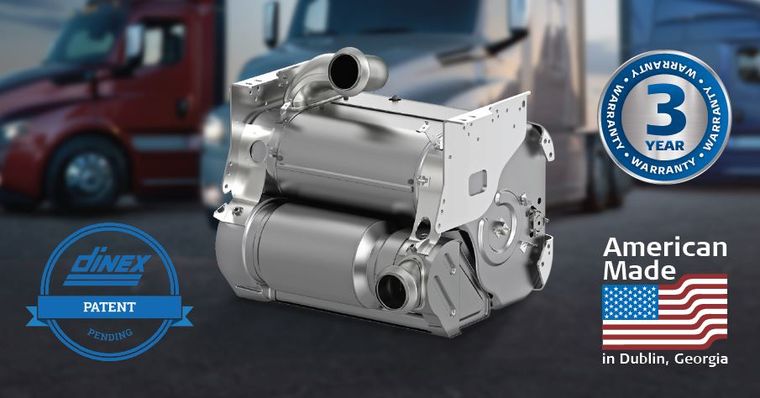 After significant investments we proudly introduced the first patent pending OneBox for the EPA 10 Freightliner on the North American aftermarket. This new development involved specialists from the whole Dinex organization, patent application, new assembly line at our facilities in US, and much more. And this is just the first OneBox development of many, as we do already expect to have the first Type Approved OneBox ready here in 2nd quarter 2021 for the European Aftermarket.

New EPA 10 and Euro 6 catalogue
With the introduction of our new EPA 10 and Euro 6 online catalogues we set new easy-to-use standards. The visual systems layout and schematics, combined with the quick-search function, technical information and a direct Webshop "add-to-basket" integration, provides a powerful and user-friendly working tool.

The catalogues represent the by far most comprehensive and complete - turbo to tailpipe - emission system program available, covering all parts needed to replace or service exchange any EPA 10 and Euro 6 emission system.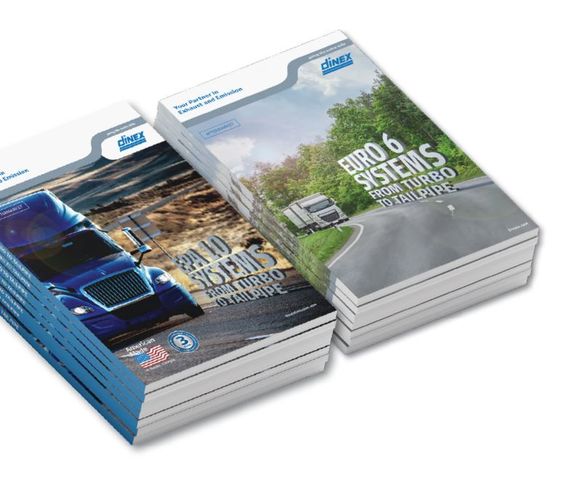 Now Available: DPF Recondition program
With our new Reconditioned (RX) Diesel Particulate Filter program, we have made it EASY, FAST and SAFE for our customers to perform a DPF exchange - and get their trucks back on the road. In a process that is approved by OE manufacturers, the DPF filters contains ALL clamps and gaskets needed for the installation, and can be delivered the same or next day to the workshops.

To match the Euro 6 market requirements all Dinex DPF filters are type approved as quality and functionality is always on top of our mind.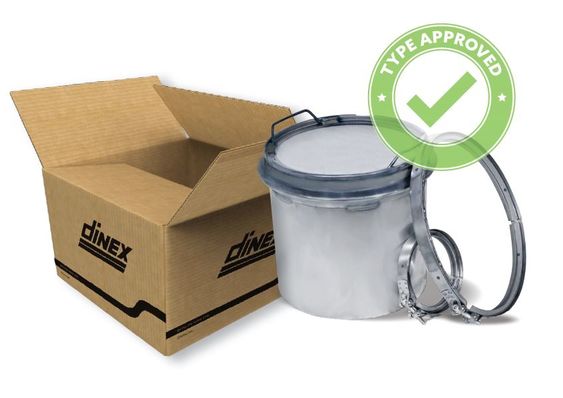 Global logistic optimization
The Dinex philosophy is "easy to do business with" - and this goes for everything we do, from ordering, logistic setup, availability, quality, etc.

Today, Dinex US operates a central warehouse in Dublin, Georgia and a 3PL warehouse located in Toronto, but to be able to boost our service capabilities even more in North America, we are establishing 3 new 3PL warehouses located in Dallas, Denver, and Seattle in 1st quarter 2021 to optimize the logistic setup with a higher availability, faster delivery and being closer to our customers.

On the other side of "the pond" we have been continuously introducing new logistic setups through our webshop, benefitting our European customers. This means an expansion of our services where our customers now will be able to place orders with same day delivery, same
day pick-up, day to day delivery and weekly shipments depending on the requested demand. We will even be able to deliver the parts directly to the customers of our customers to save their time and handling of the goods.