News and Events

News

2022.10_Dinex invested in digitalization in a conservative industry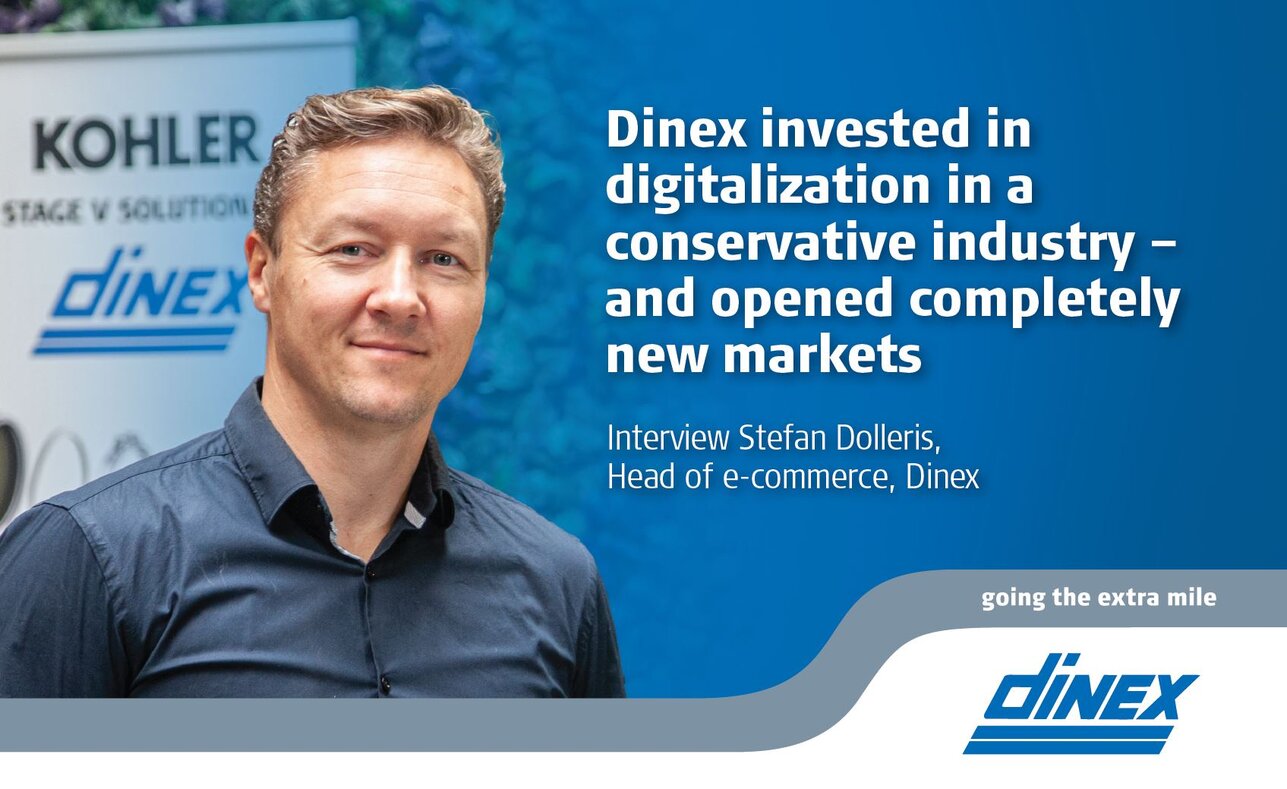 "I had my concerns about whether we could even get the customers on board. But today, e-commerce is a driving force at Dinex. There is no doubt about that," says Stefan Dolleris, Head of e-commerce, Dinex Group.

The automotive aftermarket industry are not the ones who is pushing too hard when it comes to renewal. It was therefore not obvious that the Danish company Dinex, which produces exhaust products and emission systems, should go hard in on digitalizing the company.

The plan was a new website. But during the process, Dinex became aware of a great untapped potential.

"Dinex operates in the automotive industry, where suppliers of passenger cars and commercial vehicles typically deliver through established sales channels and dealers. But when you deliver your products through another player, you don't have the same control over your customer data. All that information lies with an intermediary," explains Stefan Dolleris.
So what did Dinex end up with? A new platform, a webshop and a crazy adventure.
CUSTOMERS JUMPED ON BOARD

Dinex chose to invest in the development of a webshop in the fall of 2018 – slightly worried whether customers would actually be willing to switch to shopping via a webshop rather than through reseller sales. A fear that turned out to be quite unnecessary.

"Previously, we had run by mail, fax, phone call and letter – you name it – but after only a few months, we could see that
sales via our webshop had exploded," says Stefan Dolleris.
And the numbers speak for themselves. Dinex has gone from an aftermarket turnover of DKK 300 million to almost DKK 550 million.
"At LVD we use the Dinex webshop on a daily basis, everything from ordering process, pricing, availability, technical information and product pictures. All the information we need to help our customers in the best possible way. All supplied by the Dinex webshop."
Joakim Breiner Rusell, Managing Director, LVD
A PROCESS PAVED WITH CHALLENGES

Although the top line has grown beyond all expectations, it has cost Stefan Dolleris a few gray hairs to update the classic production business into a modern e-commerce business.

In 2018, Dinex did not have an IT system that supported a webshop. Therefore, Dinex entered into a collaboration with the IT company Hesehus, which helped develop the new platform.
"There were a lot of technical details that needed to be in place regarding prices, orders, inventory figures, updates, etc. In addition, we are a global company in many countries, so there were many compromises to be made. It also meant that we did not go live in January 2019, but only in January 2020," Stefan Dolleris remembers.

However, Dinex turned the technical challenges into an advantage. They chose to launch the solution on an ongoing basis, which gave Dinex the opportunity to include customers in the process and correct the platform on an ongoing basis, making the process a safe experience.



FOR SOCIETY, COVID-19 MEANT LOCKDOWN. FOR DINEX, IT MEANT TAILWINDS
Dinex' webshop had already entered the Eastern European markets at a rapid pace in January 2020. But when COVID-19 shut down country after country in the spring of 2020, there was a real wind in its sails.

"I don't think it would have gone so fast if COVID-19 hadn't hit. But when I look back at the feedback we got from our customers, we had hit down in a huge demand. In the passenger car market, webshops had been running for a long time, but in the truck and exhaust sector it was completely hopeless. When we made a solution, the customers jumped at the chance - and they had done it no matter what," says Stefan Dolleris.



DIGITALISATION IS ALPHA AND OMEGA FOR DINEX

The message from Stefan Dolleris is clear: Business leaders must take digitalization seriously.
"I dare not think about where Dinex would have been today if we hadn't. We would have had to say No to a lot of customers. Because customers do not stand still – and neither do the competitors," says Stefan Dolleris.
​​​​​​​For Dinex, digitalization has meant a more efficient sales process. Product information is now available online, and it has never been faster to respond to customers – and you have not compromised on a personal customer relationship.


DIGITALIZATION IS A TRANSFORMATION THE ENTIRE COMPANY MUST GO THROUGH

One of the biggest challenges for Stefan Dolleris in the digitalization of Dinex was to change the culture of a traditional production company. "You have to be prepared for the fact that it's not easy. It is not a one-man task. If you start digitizing and introducing e-commerce, there is no department that can say that they will not join. It may well be that people think that our company can't. You have to ignore that and rumble on," explains Stefan Dolleris.

It is crucial that the entire company joins the project if you are to reap all the benefits of digitalization. Therefore, Stefan Dolleris strongly recommends that you consider how to approach a cultural change before you start digitizing.



ALWAYS KEEP YOUR INDUSTRY AND YOUR CORE CUSTOMERS IN MIND
Stefan Dolleris never lost focus on Dinex's customers during the digitalization process. And this has been crucial for Dinex to achieve a successful solution.

"It is an advantage to find a core person who has a commercial, technical and market understanding. In our world, digitalisation is not just digitalisation. You really have to be humble about your customers and what they demand. If we had just said yes to all the good advice from consultants, we would have ended up in a completely different place with a solution that our customers would not have been able to use," concludes Stefan Dolleris.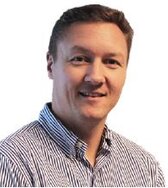 Based on original publication by Fynsk Erhverv: De tre største udfordringer for fynske erhvervsledere i 2022/23