News and Events

News

2023.10_Do you really need a new one?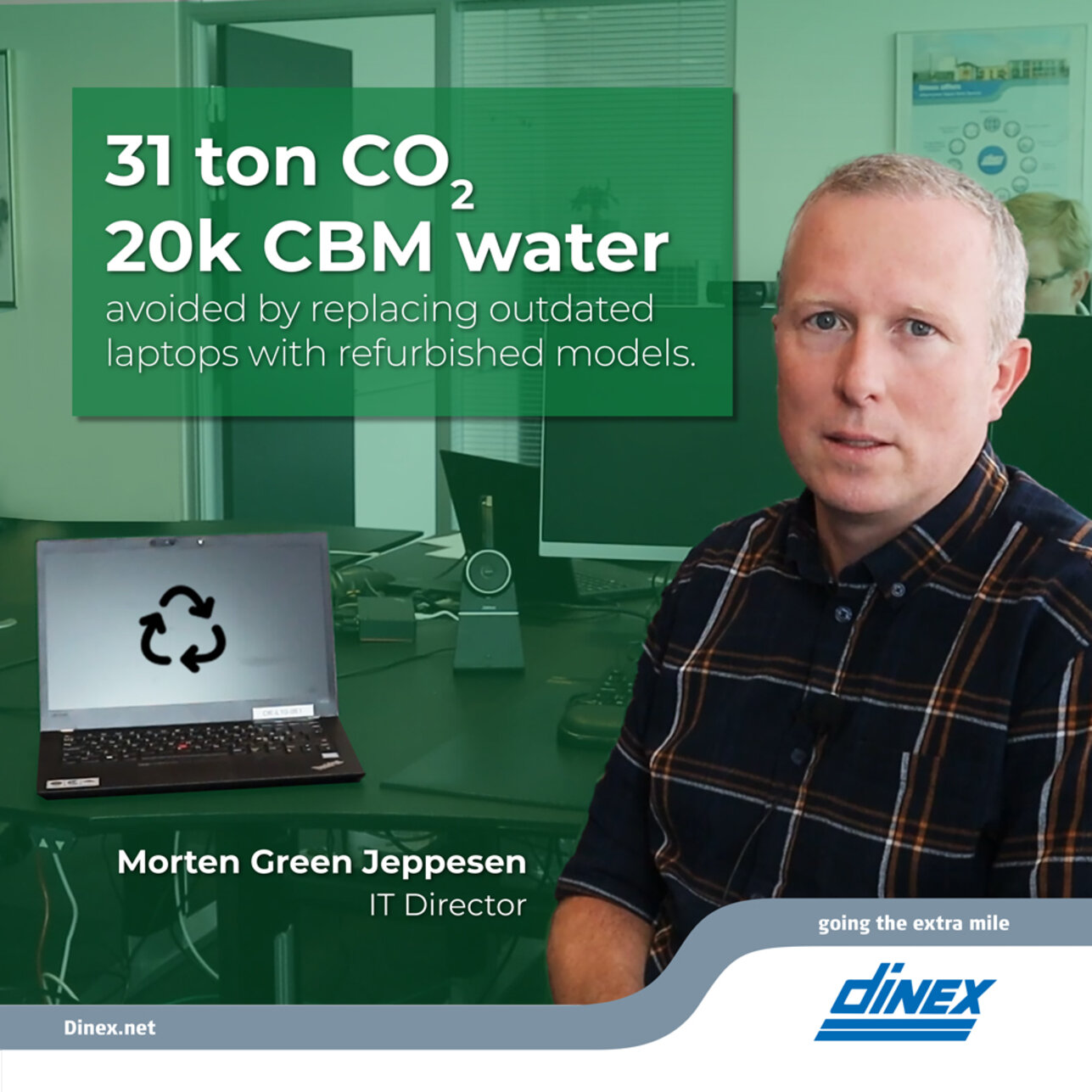 Do you really need a new one?
Thinking "circularity" is not only something we do as we're adding more remanufactured spare parts to our product range. Circularity has also made its mark with our global IT team.
Why does that matter?
Because production of a laptop emits in average 300 kg of CO2 and consumes 190.000 liters of water.
But sometimes the newest tech is not always needed – pre-used may very well be perfectly fine for most regular working tasks.
That's why Dinex' IT Director Morten Jeppesen in 2022 started to replace outdated laptops with newer refurbished models. So far over 100 outdated laptops has been replaced, and feedback from our colleagues are generally positive. Our ambition is to have 3 out of 4 units acquired as refurbished within the coming years.
Read more about Dinex' initiatives for a more sustainable future in our recent ESG report HERE.