News and events

News

2021.11, Employee Profiles - Karen Louise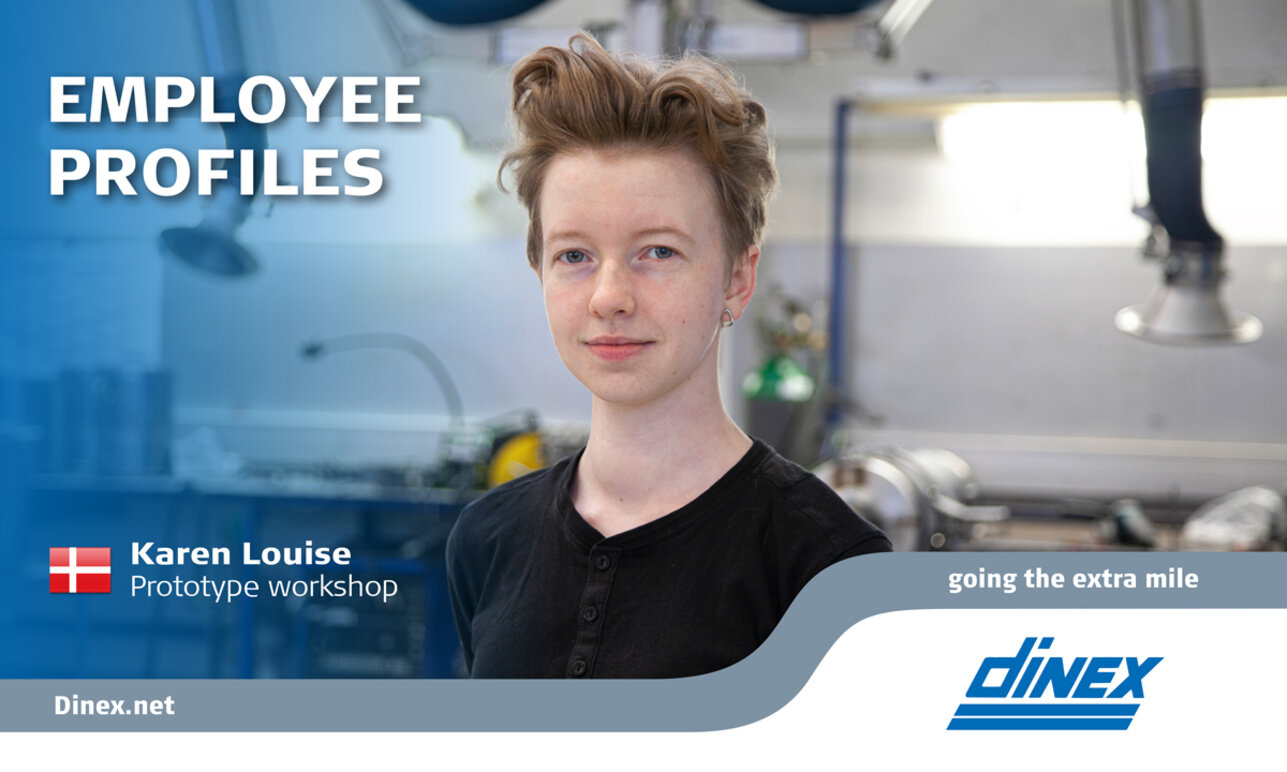 Learn more about our blacksmith apprentice Karen Louise from Dinex Denmark, who graduated from Higher Technical Examination Program with a specialty in Biotechnology in June 2021 with top grades and an urge to proof everyone wrong.
"I was born deaf and told it was going to make learning harder for me. However, I always got top grades and found school easy and fun."
Karen Louise wanted to do something different than just sit and study. She was looking for an education that offered something different and challenging.
"I didn't like the idea of going straight to University. I wanted to use my hands – building and developing has always been a big interest for me. The Stainless-steel blacksmith education could offer this as well as a dynamic work environment."
This is something Dinex can offer – here every day is different. With exciting new tasks and the opportunity to create new solutions, Karen Louise is part of a team where she is challenged and introduced to the Dinex world where engineers and developers work together for a greener environment.