News and Events

News

2023.08, Health and Safety above all!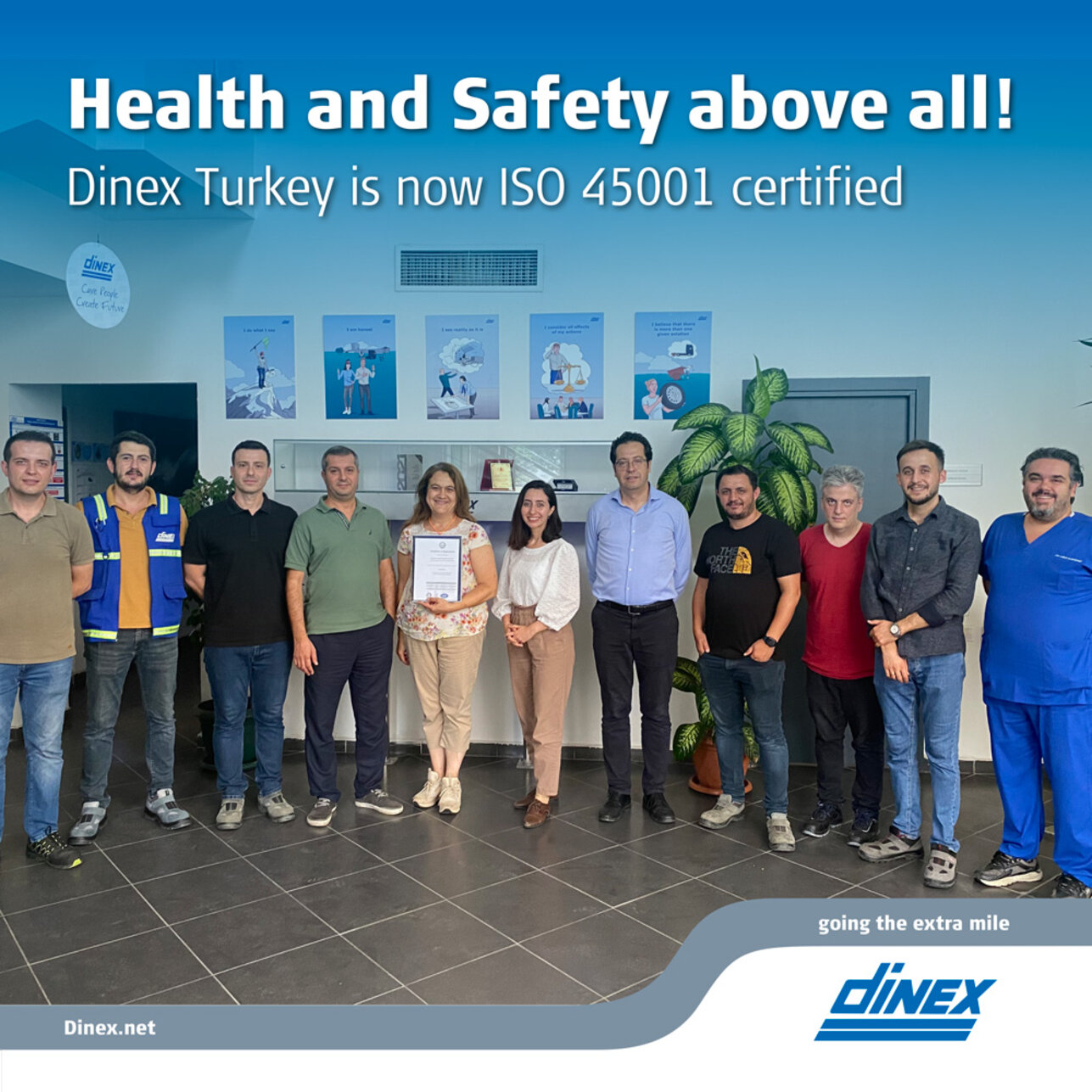 Health and Safety above all!
A healthy and safe workplace is a prerequisite. So please join us in celebrating and congratulating our colleagues at Dinex Turkey on their new ISO 45001 certification.
Dinex Turkey is the biggest production site in the Dinex Group, with over 600 employees working everyday to supply European OEMs with quality exhaust and emission solutions. Founded in 2008, the factory holds today full capabilities within advanced catalytic coating, system integration and canning, and complete upstream and downstream piping solutions.
This recent achievement by HSE Manager Handan (Şuşoğlu) Gumusyan and her team is yet another underlining of our dedication to a better workplace for all employees.