News and Events

News

2023.06, Meet us at REMATEC
Meet Dinex at REMATEC in Amsterdam!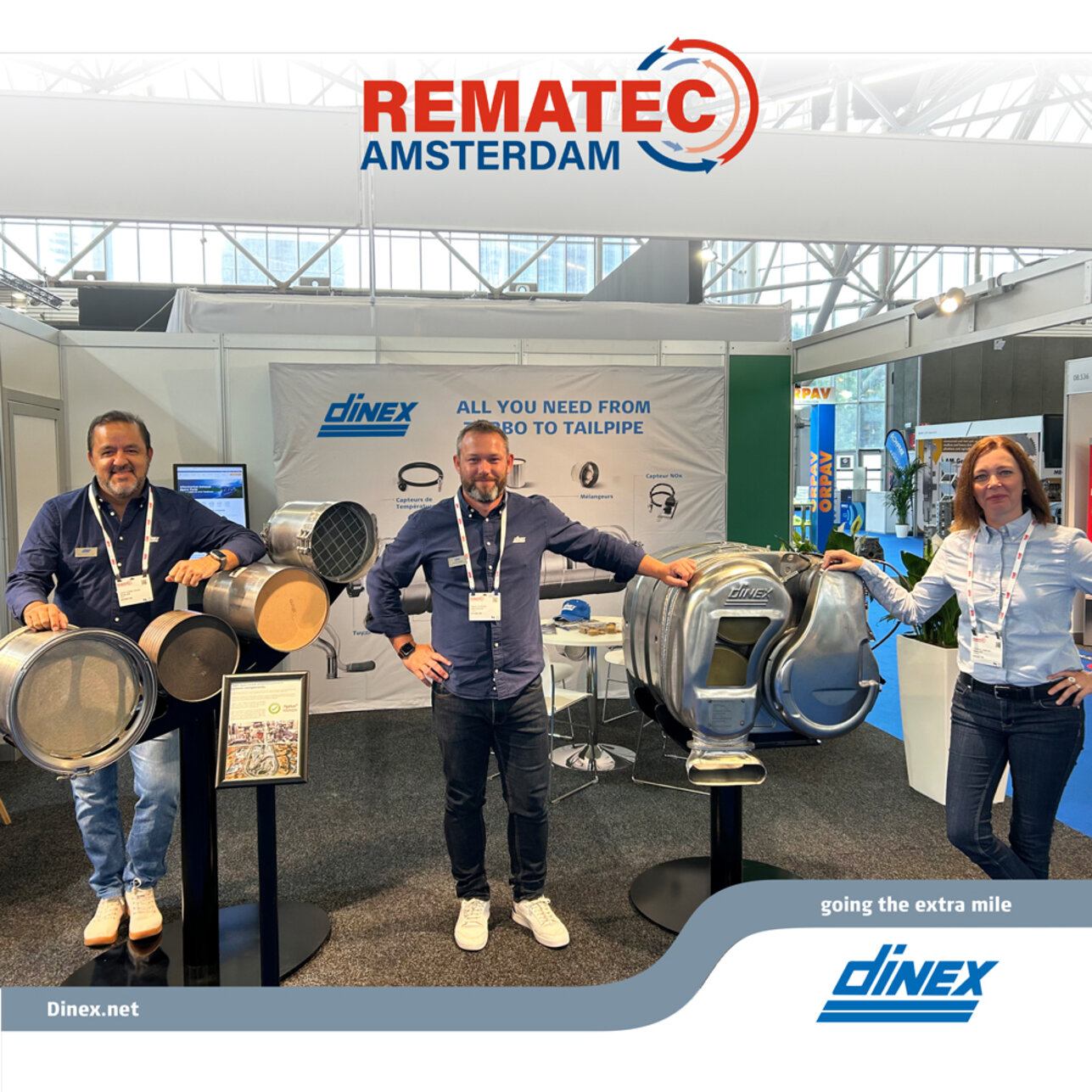 What's that, making Christina Jørgensen, Darren HUGHES, Héctor Guillén Alonso, and Oliver Gravemann smiling that much?
That's obvious! They are at Rematec 2023 in Amsterdam, where they enjoy meeting existing and new customers, who share the same passion for bringing more Circularity and Sustainability into the Aftermarket – and make a good business case out of it at the same time!
Why don't you drop by as well? The team is ready for a talk and a demonstration of our product offerings within:
👉 Filters and Catalysts for Remanufacturing Euro VI systems
👉 Reconditioning of Filters, for extended service and improved fuel economy
👉 Remanufactured Mechatronic products
We are in Hall 8, Stand 534, and we can't wait to see you!