News and Events

News

2021.10, Our Customers prefers Dinex webshop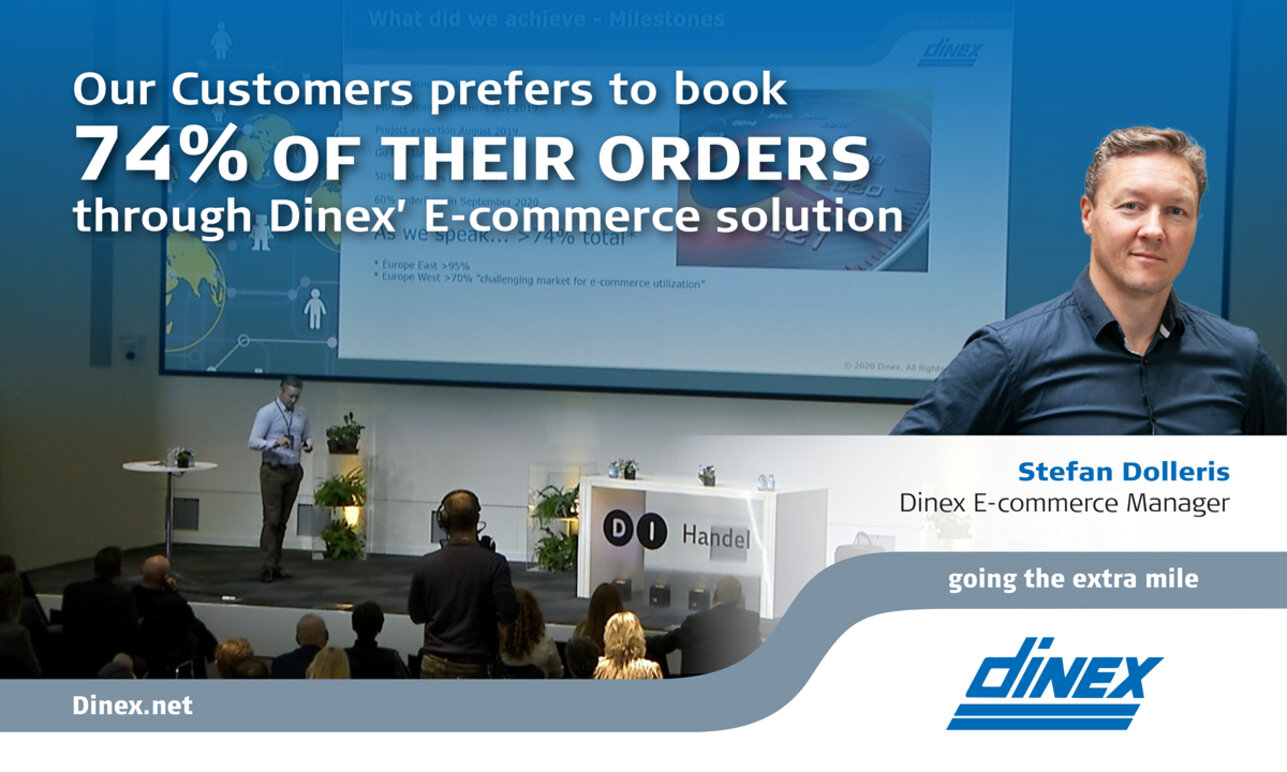 The Dinex E-Commerce platform is the easiest, simplest, and most integrable way of buying quality spare parts. Take the word of our customers for it! But it is also a prime example and showcase for other B2B companies looking to introduce E-Commerce, and therefore our E-commerce Manager Stefan Dolleris was today invited to the annual Sales Conference organized by Dansk Industri (Confederation of Danish Industries) for presenting our digitalization journey to Executives.
​​​​​​​
"It took the highest degree of focus on customer requirements, digital availability, and a great deal of the "easy to do business with"-philosophy. We ended up with an industry leading solution to the benefit of our customers, which has so much more potential for additional features that we are still exploring", Stefan said as a closing remark.