News and Events

News

2023.09, Recovering waste energy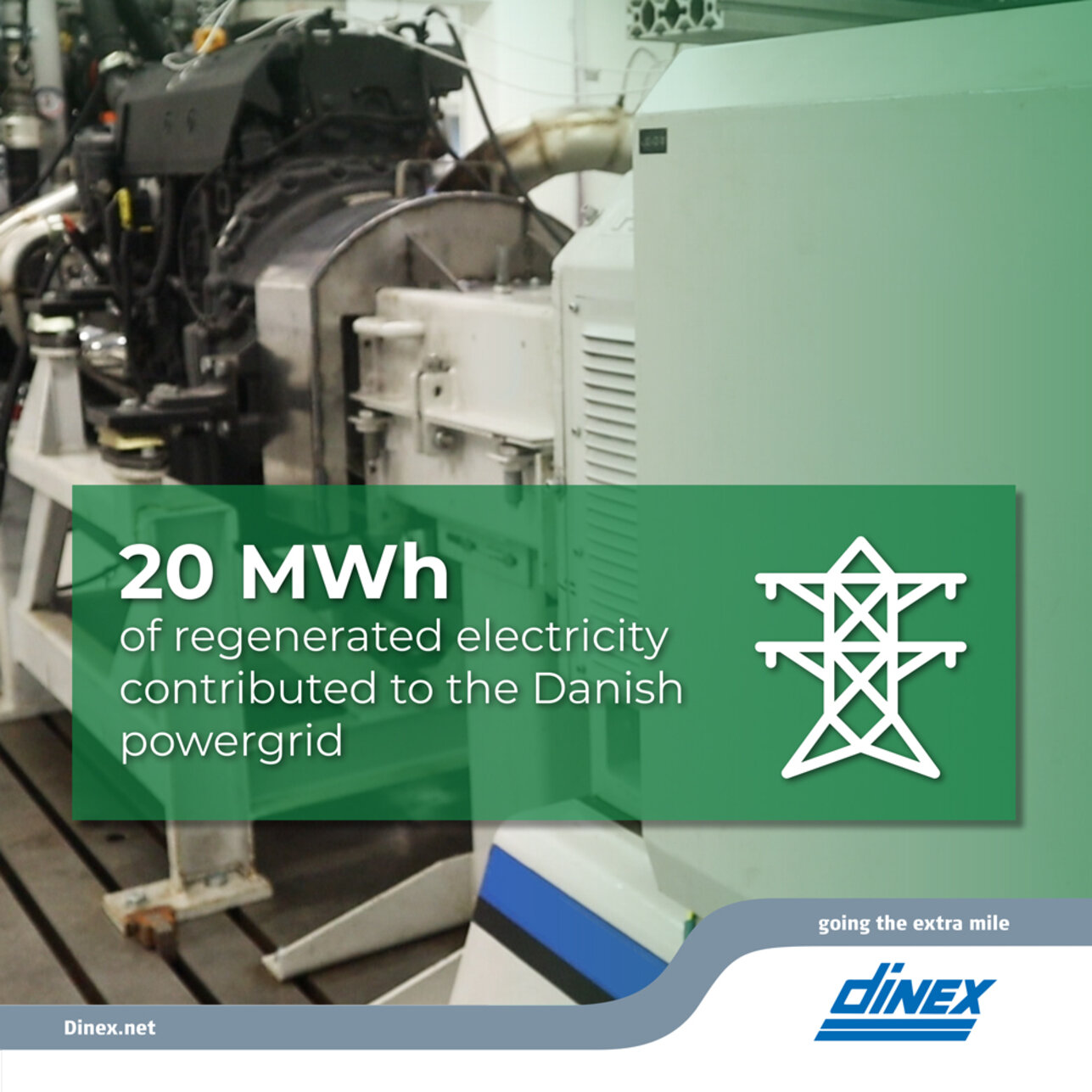 Recovering waste energy from test activities, transforming into electricity, and returning it to the grid.
At the Dinex Test Center in Middelfart, Denmark, 4 engine test benches are used to validate the effectiveness of innovative new emission solutions for heavy duty vehicles. Although much of the development is frontloaded thanks to advanced simulation models and other CAE tools, physical testing is still inevitable as a final validation.
When the test benches are running, a recovery system collects the energy and transforms it to electricity, which is used elsewhere in the Dinex Head Quarter. But with increasing test activities, electricity production started to exceed our own demand.
To avoid energy waste, Dinex started in 2022 to distribute excess electricity back to the public grid. At the end of the year, over 20 MWh of electricity had been returned to the grid, which in Denmark equals an avoidance of a little over 3,6 tonnes of CO2.
Our testing activities continue to increase, and 2023 year-to-date has already resulted in over 30 MWh of recovered and returned electricity.
Read more about Dinex' initiatives for a more sustainable future in our recent ESG report

HERE

.