News and Events

News

2023.06, Thanks for having us
Yet another successful technical training session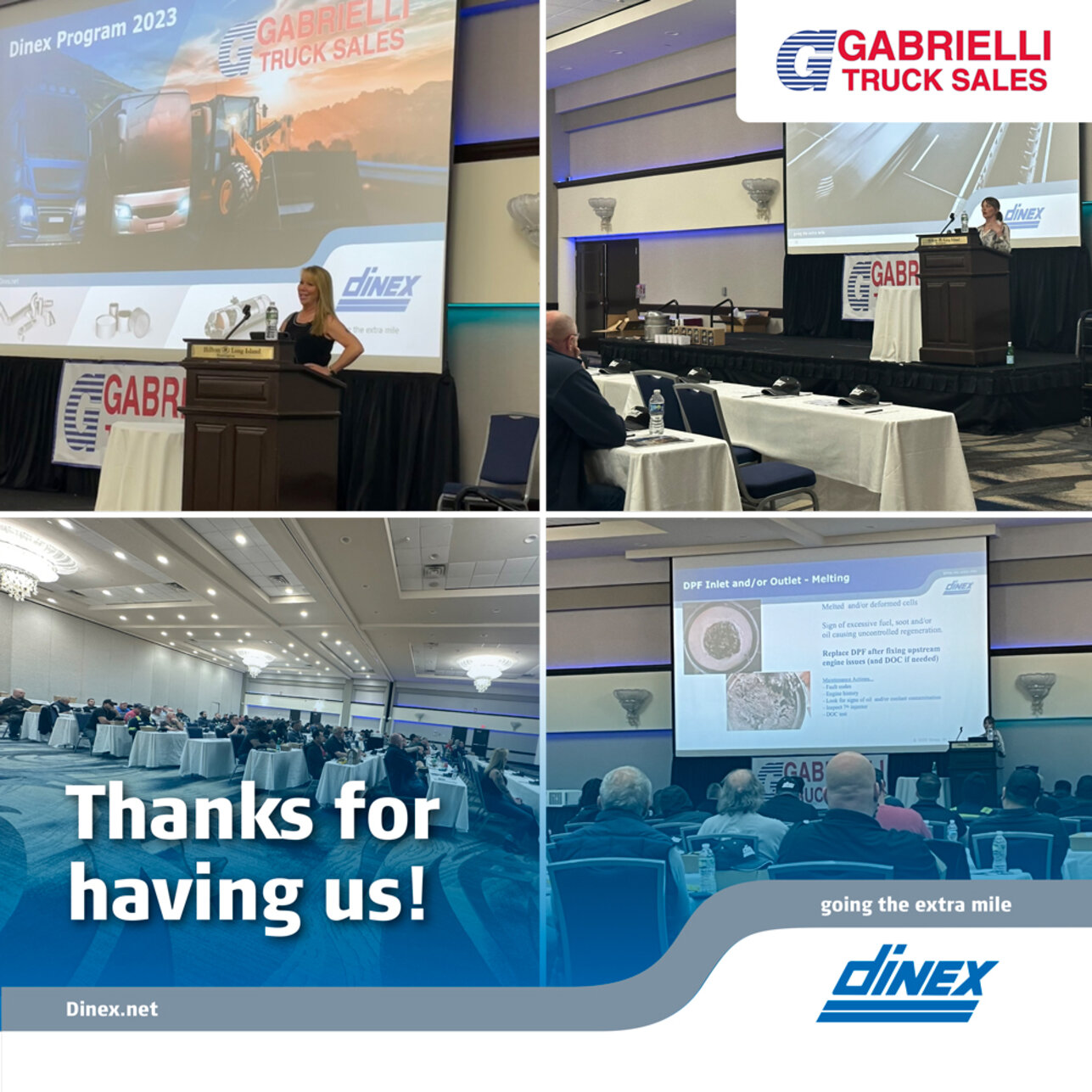 Thanks for having us Gabrielli Truck Sales for yet another successful technical training session last month, where Tori Myles and Mara Godding had the pleasure of giving Technical Training event for +100 participants ranging from Service managers, Customer fleets, Diesel mechanics, Installers and End users.
Gabrielli Truck Sales in Long Island, NY, has over 20 locations in the Tri-State area (New York, New Jersey, Connecticut), and are part of the Hino Trucks Network.
Modern exhaust systems are complicated and challenging, but we're always ready to meet our customers and our customer's customers, and share how Dinex can help…
👉 As a full-range "Turbo-to-Tailpipe" partner, offering all Parts & Categories
👉 With Technical Training & Support BEFORE, DURING, and AFTER sales
We were graciously thanked by all and asked on the spot to continue the tour and host trainings every quarter at different locations. We're ready, and can't wait to see you at the next training!
Perhaps we should drop by at your place next time? Check your nearest contact HERE and reach out!