News and Events

News

2023.06, Train the Trainer
"Train the Trainer" event in Spain organized by Nexus Academy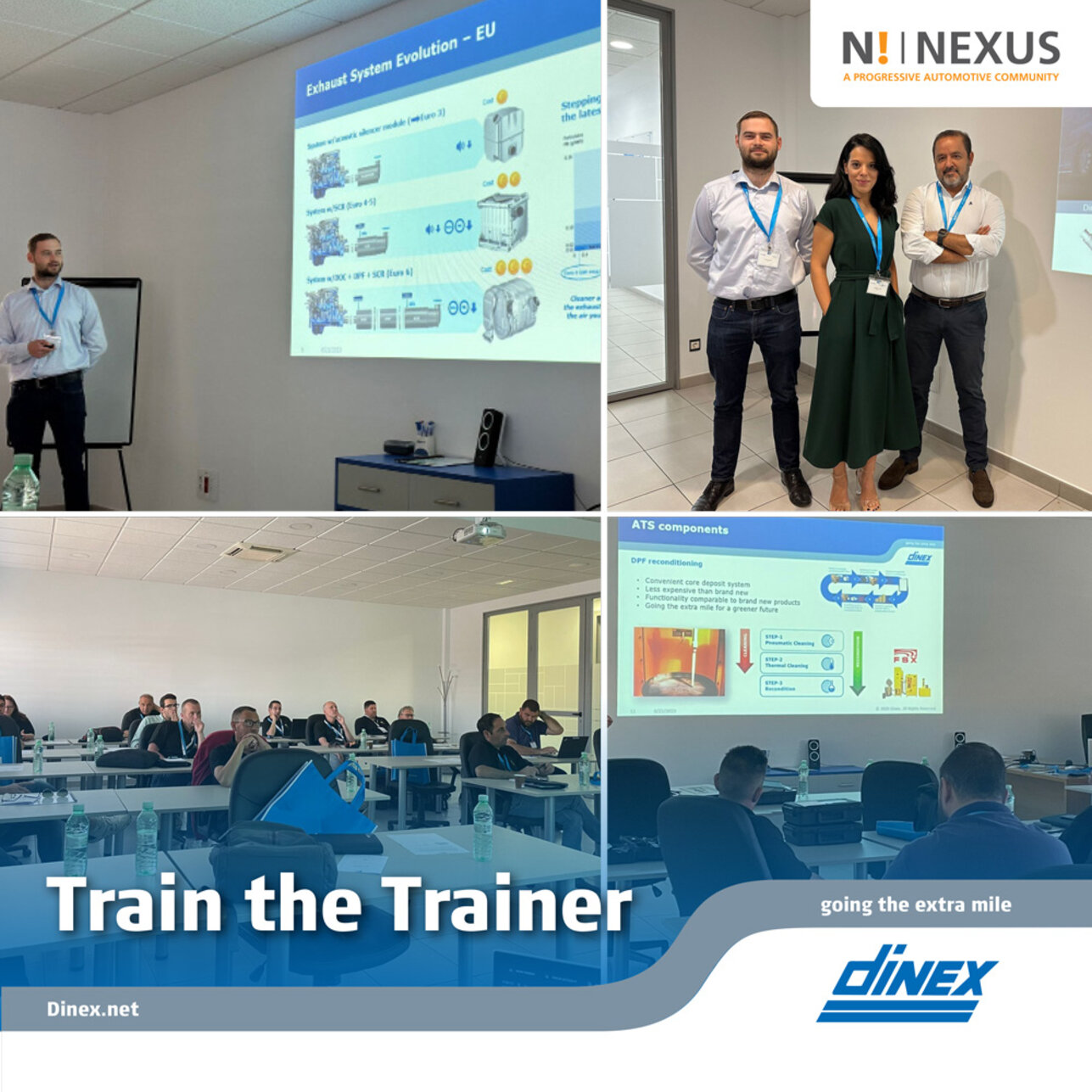 Last week we had the privilege of attending the "Train the Trainer" event in Spain organized by Nexus Academy.
Representatives from various heavy-duty companies gathered to conduct technical trainings, showcasing their production and supply specifics. Carmen Llano Pérez de la Lastra, Héctor Guillén Alonso, and Karlis Banis from Dinex delivered a session telling about the company's background, aftermarket exhaust products, aftertreatment system evolution, and the remarkable mechatronics product range, with a special focus on NOx sensors.
Gratitude to NEXUS Automotive International SA for fostering collaboration and knowledge exchange among heavy-duty industry professionals. Kudos to the organizers and participants for making the event a huge success!