News and Events

News

2020.05.05, Yet another record year in Dinex
Yet another record year for Dinex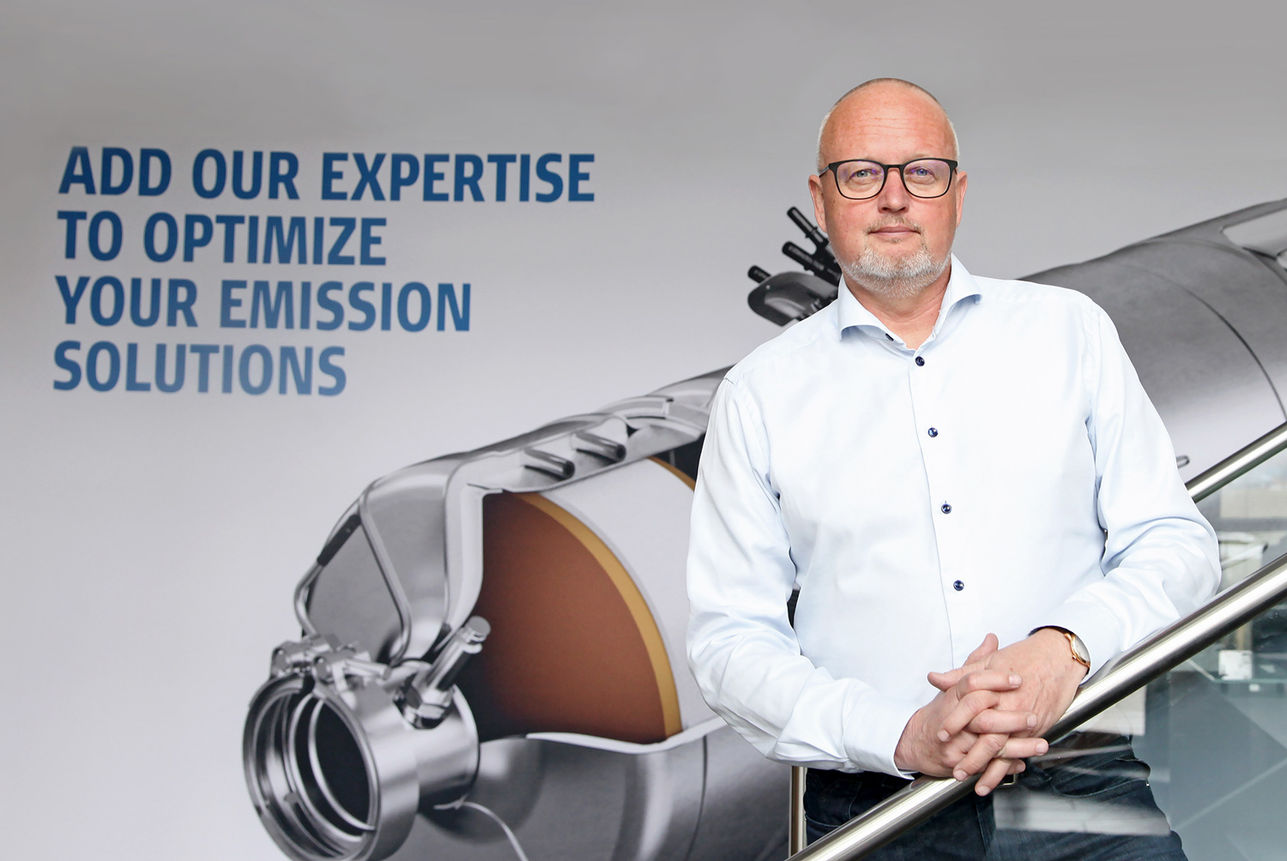 The global exhaust and emission specialist from Denmark increased both the topline and the earnings before tax with approximately 25%, to respectively 1,5 billion DKK and 133 million DKK. That's the result from the recently published 2019 financial closure. The result is driven by higher productivity, new product launches and a strong pipeline of green emission solutions for heavy duty vehicles for the industry and the agricultural sector.
The exhaust and emission specialist from Denmark grew both it's top- and bottom line in 2019. This is shown by the Financial Statements of 2019, where the turnover grew from 1,2 billion in 2018, to 1,5 in 2019, while the earnings before tax landed at 132,9 million, against 106 in 208. The figures pleases the Group CEO.

"It definitely gives us a reason to be satisfied" says Torben Dinesen, CEO of the Dinex Group, who also in 2018 were pleased with historically good results on both top- and bottom line.

"2019 was a year of persistent focus on improvements in all corners of the business. The upside to this has been higher productivity and quality, as well as new product launches, system platforms and several new customers."

Product Portfolio of over 1 billion DKK of new business
Dinex, headquartered in Middelfart in Denmark, and with activities in 15 countries globally, is one of the leading manufacturers and suppliers of innovative exhaust and emission solutions for heavy duty vehicles with Diesel and Natural Gas engines.

The company delivers exhaust and emission systems to both OEM customers (new vehicles) and the Aftermarket (spare parts). And especially the order book for new systems that Dinex develops closely with some of the worlds leading manufacturers of trucks, is well filled up.

"Our PipeLine of new exhaust systems for manufacturers of trucks and industrial machines goes many years ahead. Alone within the OEM sector, where we sell systems to customers all over the world we have business for over 1 billion DKK," says Torben Dinesen.

At the end of 2019 the Dinex group divided the organization into an OEM- and an AEM-divison, and at the same time strengthened both divisions with new competences within leadership and operations.
Progress in 2020, despite Corona
Like all other business Dinex is also affected by the Corona crisis this spring, but the expectations to an even better 2020 result still remains.

"Our global position and our new system platforms means that we still expect an improved result for 2020. Although the 2nd quarter can be a challenge, we believe that we gradually will return to more normal conditions towards the end of 2020," says Torben Dinesen.

He adds that a large part of the growth in 2020 and the coming years, will be generated in China where Dinex in the shadow of the Corona crisis has started operations at a new and bigger factory.

The new factory will primarily be servicing the Chinese market which is by far the worlds biggest truck market. Dinex expects to increase the turnover in China 8 times, crossing over a billion DKK towards the end of 2023, when including the turnover of its Chinese Joint Venture.

Building new factory in India
Also in 2019, Dinex made agreements with a local partner to setup a new factory in Pune, India, in order to service the Indian off-road industry with green emission solutions.

Furthermore, it has just been decided to build yet another Dinex-owned factory in Chennai, where Dinex has been appointed supplier for Ashok Leylands new series of trucks based on the BS6 emission standard, similar to the strict European Euro 6-standard.

The factory will be operational in 4th quarter 2020, and first deliveries will start in January 2021.

Double up on activities in the test center in Denmark
Dinex also invests heavily in it's global test center, situated next to the headquarter in Middelfart, Denmark. Because of the extensive portfolio of upcoming OEM projects, Dinex expects to require twice as much test capacity, as well as increasing the staff by 30% over the coming years.

"This is naturally one of the things that gives us a good trust in further progress over the years to come," Torben Dinesen wraps up.

Briefly about Dinex
The Dinex group is one of the worlds leading manufacturers and suppliers of innovative exhaust and emission systems for heavy duty vehicles with diesel and natural gas engines, in the transport, construction and agricultural industries.
The Dinex group is headquartered in Middelfart and employs over 1.500 dedicated employees globally. Dinex is present in 15 countries and 4 regions, and with 5 global technology centers and production facilities in Denmark, USA, China Russia, Turkey, UK, Finland, Germany and Latvia. Additionally, sales and distribution centers are located in Spain, Italy, France, Germany, UK, Poland and Serbia.